NLTranslations: Translation has no borders
Intercultural communication beyond all bounds
---
Next Level Translations is a result of my fascination with language at all its levels – from research and use to translation. For me it is not only about translating from and to Ukrainian, Russian, English or Dutch, but it is also about the language in itself and its infinite possibilities to serve our communication. At NLTranslations I use this powerful tool to facilitate intercultural communication – beyond all bounds.
Working as a self-employed translator is my personal next step in my professional development. In my early years of high school I quickly fell in love with linguistics, in particular with the English language. This passion has led me to the creation of Next Level Translations.
I approach my job as a craft which allows me to enjoy every moment that I am at work, demanding that every single translation be a piece of craftmanship made with mathematical precision that allows for utmost customer satisfaction.
If you are looking for high-quality translations of your documents or projects, including sworn translations, you are welcome to contact me for a free quote or any question that you think may be related to my language area expertise.
ABOUT ME
My work is my passion
---
I am a Netherlands-based certified translator sworn in for Dutch to Russian, English to Russian and vice versa. I was raised and educated in a bilingual Russian and Ukrainian language speaking setting – Ukrainian is thus inherent within my translation tool kit.
I reckon myself among the lucky ones who can openheartedly say that their work is simultaneously their passion.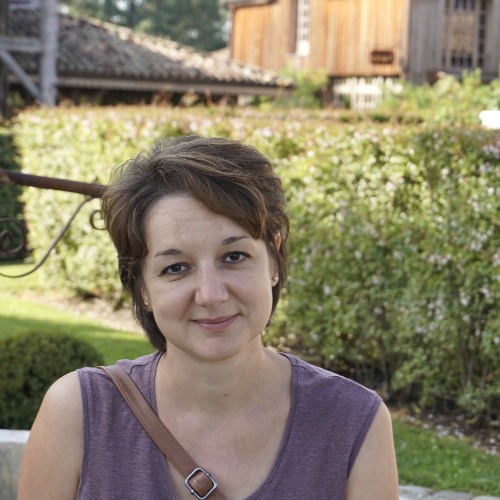 Julia Chavdar
I am a self-made craftswoman who routinely creates translation art, continuously perfecting it by mastering and discovering it again and again. I owe my professional development to my language, linguistics and translation teachers and colleagues – both in Ukraine and in the Netherlands – who generously shared their passion and expertise with me, encouraging me to pursue my aspiration throughout my journey at Next Level Translations.
---
WORK EXPERIENCE, EDUCATION & QUALIFICATIONS
I studied English and German philology at Odessa I.I. Mechnikov National University. I obtained my master's degree in English Language and Literature and received a teaching qualification in both English and German languages and literatures.
After my graduation I started working as a freelance translator in Odessa, Ukraine.
I passed a State Examination in Dutch as a second language in Amsterdam.
I obtained my master's degree in English Language and Culture at the VU University of Amsterdam, specializing in English linguistics.
I pursued the career of a self-employed translator in Ukraine, working for Ukrainian and Dutch translation agencies and corporate and private (international) customers. I was a certified notarial Dutch-Ukrainian translator, which is analogous to a sworn translator in the Netherlands. At the same time I worked as an inhouse translator at Shape Ukraine, the Ukrainian publication of the US women's magazine Shape, the four major topics of the periodical being health, fitness, healthy eating and personal care.
After having applied for a Dutch highly-skilled migrant regulation, I was employed by Royal Van Oord, a Dutch company and a leading international marine contractor, as an inhouse Russian and Ukrainian translator. During my 10-year career at both Van Oord Offshore (Gorinchem, NL) and Van Oord Dredging and Marine Contractors (Rotterdam, NL) I specialized myself in technical, maritime and legal (commercial contracting) translation in the field of marine civil engineering, including dredging and land reclamation, geotechnical investigations and offshore construction (oil, gas and wind). I also provided various corporate translations.
Full-time self-employed translator at Next Level Translations operating from my home office in Rotterdam, delivering translations to both private and corporate customers, and governmental organizations.
---
My university research was focused on the communication structure of a written message and translation equivalence. My research interest and focus is reflected in my translator job, day-to-day.
Throughout my entire career as a translator, I developed a strong professional interest in terminology research and management. I am an experienced user of SDL Trados Studio and MultiTerm, a professional translation software and one of the computer-aided translation tools, or simply a CAT-tool. Besides speeding up the translation process, it is essential for consistent translation and terminology use, ensuring the overall quality of the translation.
Last but not least I am a sworn translator for Dutch to Russian and English to Russian and vice versa.
SERVICES
I deliver translation services to both private and corporate customers from and to English, Dutch, Russian and Ukrainian, including translations required for submission to embassies and consulates.
Ensuring strict confidentiality of your documents is at the core of my values in my business activities and in my style of work as a certified translator. You can be sure that your documents and any communication between us will be treated with diligence and care.
You can approach me for sworn and highly meticulous translations from Dutch and English to Russian and vice versa. Besides, I can provide sworn translations from and to Ukrainian in cooperation with a colleague.
---
SPECIALISMS
Because I am interested in research and due to my expertise in terminology management I translate texts on a wide range of subjects next to my specialisms: technical, maritime and legal translations. Therefore, you are always welcome to approach me with your translation requests to discuss the possibilities, even if your subject is not mentioned as my specialization. To come to the best solution I may refer you to a colleague.
Technical translations
As a result of my 10-year career as inhouse translator with a large marine contractor I specialize in technical translations in the realm of marine civil engineering, including dredging and land reclamation, geotechnical investigations and offshore construction (oil, gas and wind).
Legal translations
Legal translations include in particular, commercial contracting documents based on FIDIC, such as tenders (invitations to bid or tender, requests for proposals), tender proposals (technical and commercial bids), services contracts and subcontract agreements. Translation of BIMCO time-charters is also included.
Other legal translations that you can approach me for are those of purchase and supply agreements, equipment rental agreements, notarial deeds, powers of attorney and suchlike.
Journalistic translations
I have considerable experience in translating journalistic texts on medicine and health, fitness, healthy eating and personal care and beauty.
Corporate translations
Having had extensive experience in delivering corporate translations for a large family business as an inhouse translator, I know the specifics and value of corporate communication from an insider's perspective.
---
CERTIFIED (SWORN) TRANSLATIONS
I am a certified translator proficient in Dutch to Russian, English to Russian and vice versa translations. I have been sworn in by the District Court of Rotterdam in the Netherlands.
As a sworn translator I am listed in the Dutch Register of Sworn Court Interpreters and Translators, Rbtv, where you can find me under registration number 19522. The Rbtv Register is maintained by the Dutch Government Agency for Sworn Interpreters and Translators, Bureau Wbtv, which is part of the Dutch Legal Aid Board (RvR) under the Dutch Ministry of Security and Justice.
Sworn translations are certified translations of official personal documents such as birth, marriage or medical certificates, notarial deeds or diplomas, but also documents such as contracts, powers of attorneys or any documents required by the relevant authorities to be translated by a sworn translator.
A sworn translator certifies that their translation is a true and accurate translation of the original document. The translation and the original document are fastened together, stamped and signed by the translator.
As a certified translator for English, Dutch and Russian I can provide you with sworn translations of a wide range of official documents including but not limited to technical, medical, financial, commercial, and legal texts.
I deliver certified translations to governmental organizations, private and corporate customers, including translations required for submission to embassies and consulates.
---
EXTRA SERVICES
Legalization & apostille
When submitting a sworn translation of your foreign or Dutch official document to a relevant authority you will often need to have your document legalized or apostilled first in the country of origin of the document before the document is translated.
Apostille is an official stamp that is added to a document showing that the signature on the document is genuine. These days an apostille is the simplest and most commonly used legalization form. You can read more about legalization and apostille on the website of the Dutch Ministry of Foreign Affairs, Netherlandsworldwide.nl, or on Rechtspraak.nl (in Dutch).
If you wish, I can offer you an apostille service. This includes obtaining an apostille for your document from a Dutch district court prior to translating the document. Also, in some circumstances you may be required by the relevant authorities to provide an apostille on the sworn translation. In this case the apostille will certify my signature proving that the translation is sworn. I can arrange for you any or both kinds of apostille, whichever you may need. Please contact me for more information.
If you have doubts or questions about the legalization of your document(s), I will happily consult and answer any questions you may have, free of charge, so that we can find the most appropriate solution together.
Click image to enlarge.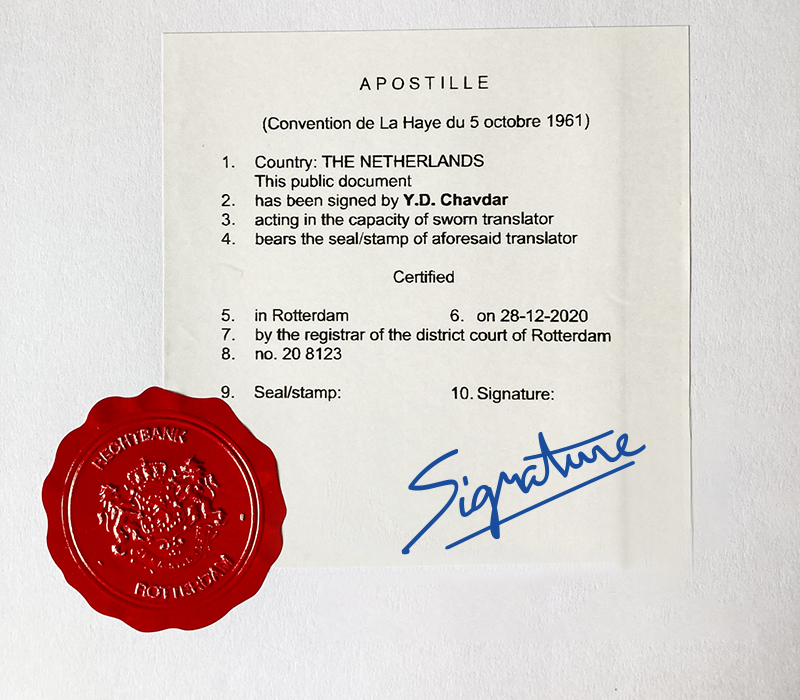 ---
APPROACH & METHOD
Treating your documents with strict confidentiality and due care is fundamental to my business activities.
My approach to translation is based on the two building blocks of the translation process: conveying the message in the source language seamlessly into the target language, and using the proper terminology to ensure equivalence, readability and comprehension. These facets are essential for all translation services that I deliver, with an ultimate goal to produce an accurate and careful translation of your original document.
Next to translation itself, my services include:
revision of documents, such as proofreading or correction;
research;
summarizing;
consulting services related to obtaining or legalizing of documents etc.;
extra services related to the translation of official documents, such as assisting in getting an apostille as a way of legalizing your document or my translation (if required by the authority that you are submitting your document to).
My individual professional interest lies in terminology research and management. This is central to my working method in terms of translation of texts on various topics.
Last but not least I work with CAT-tools, which is essential for increasing translation speed and consistent terminology use.
PRICING
It is common translation practice to base a translation rate on the source text, that is your original document. A word rate will be applied in most cases. If however, a source wordcount does not appear to be practical, a translation rate based on a translated, or target text, will apply.
There are also minimum translation rates and fixed prices for official documents. A minimum word rate is € 0.15; a minimum translation rate per assignment is € 45.00. Please note that an additional charge will be applied for certified translations.
Furthermore, it is possible to apply an hour or day rate for revision or project-based translation jobs. These are subject to job specifics, terms and conditions.
Translation rates are applied on an individual basis and are determined depending on factors such as the complexity, subject (specialism), size, urgency of the translation job, etc. A rush rate may apply when urgent delivery is preferred by the customer, in which case a rush charge will be added to a regular rate. A rush charge is subject to the translation job conditions.
All rates are exclusive of VAT 21%.
You are welcome to contact me for a free quote or to discuss your wishes so that we can come to the best solution. The easiest way is to email me your document so I can give you an indication in terms of price and delivery time.
CONTACT ME
...to discuss your needs and what I can do to help you get the product you desire.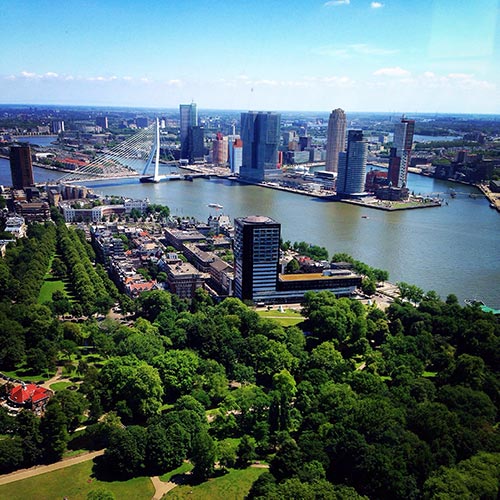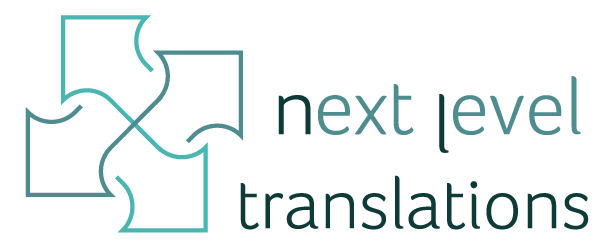 Julia (Y.D.) Chavdar
Bataviakade 18, 3024 ST Rotterdam, the Netherlands
Phone: +31 6 58 96 88 63
Email:
info@nltranslations.nl
LinkedIn profile